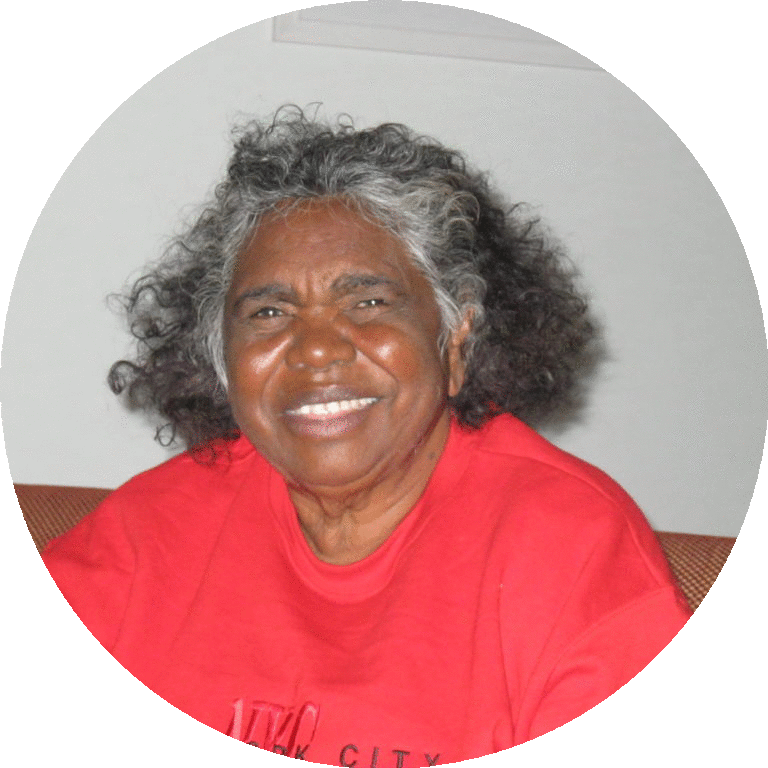 Olive Knight
Cultural Advisor
Interpreter/Translator
Rhythm and Blues Musician
I grew up to the rhythmic sound of Corroborees around a campfire, so music is like therapy to me and I have produced 3 Rhythm and Blues albums. I have spent more than 50 years working on community and health issues, advocating for change and using my positions to influence development in a wholistic way.  I presently live at Wangkatjungka Community in the West Kimberley, where I'm active in a wide range of local issues and a member of various boards and committees.
Learning and growing never ceases, and I have enjoyed many experiences and adventures including travelling to Mexico, PNG, New Zealand, Canada, America and Zambia to learn more about other World cultures and share about my own heritage. I am a Mother, Grandmother and Great Grandmother.
Dr Stephanie Trust
Health Advocate
Speaker
Social Reformer
I am a descendant of the Gija people, born and raised in the East Kimberley as the second youngest of 9 children. My interest in medicine began in my childhood, and as an adult, I undertook training first as an enrolled nurse before converting to an Aboriginal Health Worker qualification. In 2000 as a single Mum, I travelled to Perth with my son to fulfil my lifetime dream of becoming a Doctor, graduating in 2006. I am passionate about finding better health solutions and creating greater awareness of the value of preventative health to produce better outcomes, especially for Indigenous people. I live at Wuggubun Community, near Kununurra with my extended family.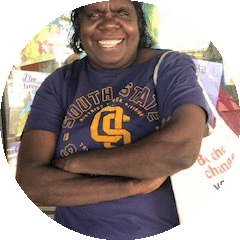 Rozanne Bilminga
Language Teacher
Communicator
Inspirer of People
Hi, my name is Rozanne and I'm a Miriwoong woman who grew up on my country in Kununurra. At the moment, I am the Chairperson of Mirima Council Aboriginal Corporation and I also teach language at Mirma Dawang Woorlab-gerring Language Centre and the Language Nest, teaching up to 400 children each week. Teaching our Miriwoong language is very important to me and our goal is to save our language from extinction. Language has taught me a lot about who I am as a person and teaching language in our communities  is helping to keep Indigenous Culture alive.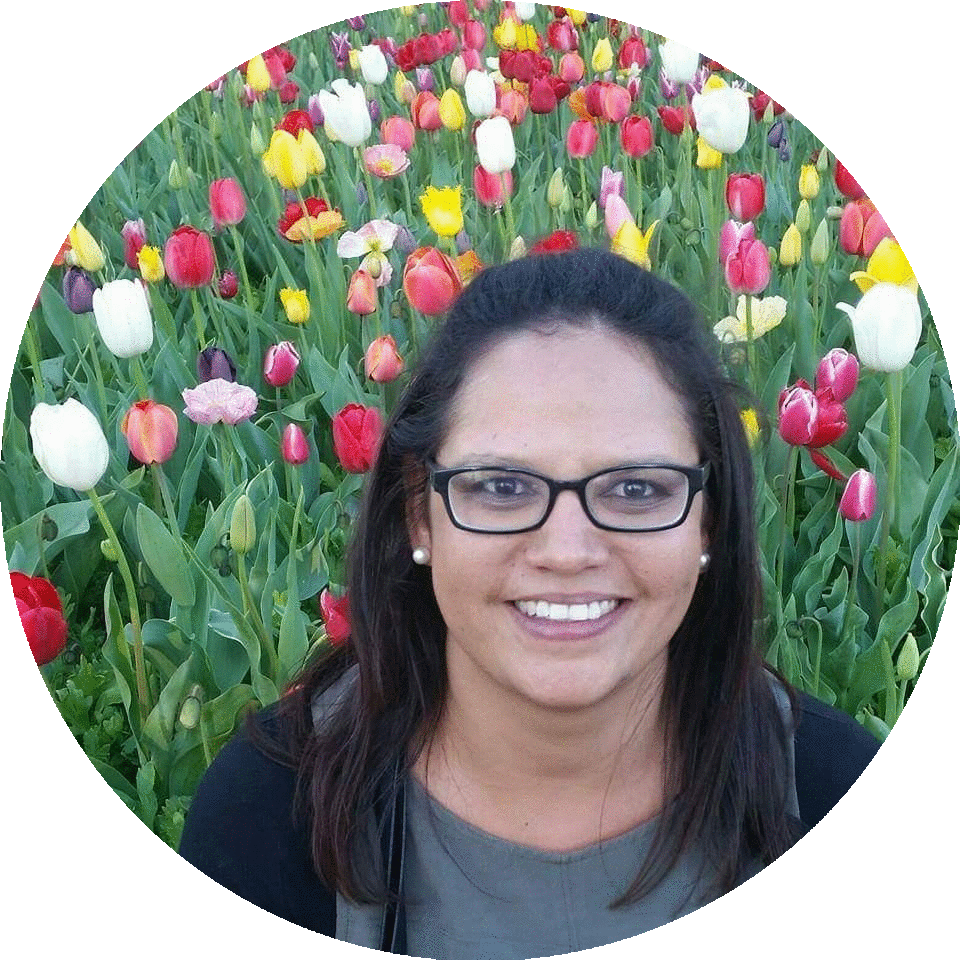 Michelle Manning
Social Change Advocate
Walking in two worlds
Community Engagement
I'm a proud Jaru woman who has been working within the Indigenous Affairs space over the past 15 years. I have had the privilege to engage and consult with Traditional Owners, community members and key stakeholders through both rural and remote settings. My ancestry, contextual experience and learnings have provided me with a vested interest to advocate for social equality. Experience of boarding school, being an Exchange Student to South Africa, three months volunteer work in a developing country and my current work in Canberra have been catalysts for personal and professional growth. I am forever appreciative of my family and other major life influences for the embedded core values, relentless support and teachings that has contributed to a balanced perspective of life.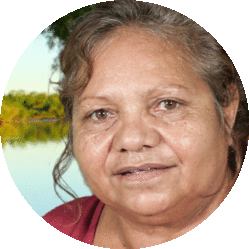 Judith Butters
Public and Private Sector Advocate
Spiritual Advocate
Facilitator
I was born into the respective tribes/language groups of Guniyandi from my mother's side and Gija from my father's side. My skin name is Nangari and my bush name is Lewel, this name was given to me by my paternal grandmother. Over the years I have been blessed with good jobs and executive positions in ATSIC, Aboriginal Legal Service and the WA Justice Congress as well as many local boards. At the moment I am a local artist and a board member of the Halls Creek Yarleyel Art Centre. I firmly believe these are exciting times for Aboriginal art and Aboriginal artists as we see the surge in private businesses and the recent rise of Aboriginal artist in the commercial industry, watch this space and see us rise.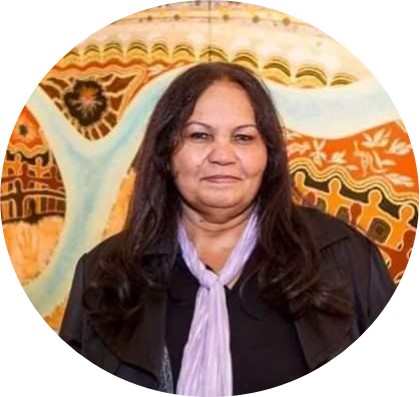 Dr Ngardarb Francine Riches
Art Therapist 
Consultant
Cultural Advisor
I'm a descendant of the Bardi/Jawi and Karajarri Tribes of the West Kimberley. I am an Artist, Art Therapist and Community leader.  I specialise in using visual arts as a tool for expression in grief, loss and intergenerational trauma.  My journey as an artist started when I was a child, watching my Uncles and Grandfather craft artefacts using ochre.  I have accumulated many experiences within the arts industry which has led me to explore the therapeutic properties of healing using the arts.  The atrocities and traumas of the past still lingers with our people, so it is important for them to understand their grief and loss and to put it in its place (resolving their issues). My work also involves consultancy in reconciliation and cultural awareness training. What drives my work is embedded deep within my soul and it comes from who I am.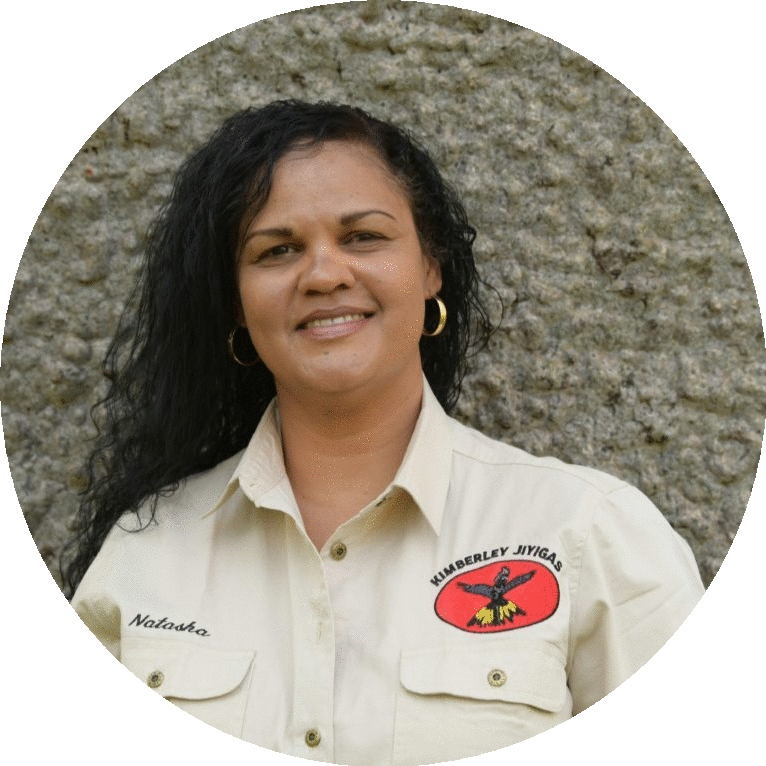 Natasha Short
Events Planner
Speaker
Social Change Advocate
A descendant of the Jaru people, my original home town is Halls Creek. Born and raised in the East Kimberley, I was aware of social inequities from an early age. I've always had a strong desire to be part of a movement that would lift others up and help people to operate within their natural abilities and giftings.
I have been involved within Indigenous Affairs and the Community Development sector for the past 25 years and have accumulated over 20 years of event management experience as well as several speaking engagements Nationally and Internationally.
My ability to invest in this vision has been enabled through the unwavering support of my family, who have allowed me enormous freedom and support to work in areas that bring great personal satisfaction.
Indigenous people soaring like birds above their circumstances is a theme that resonates deeply within me and is my life's work.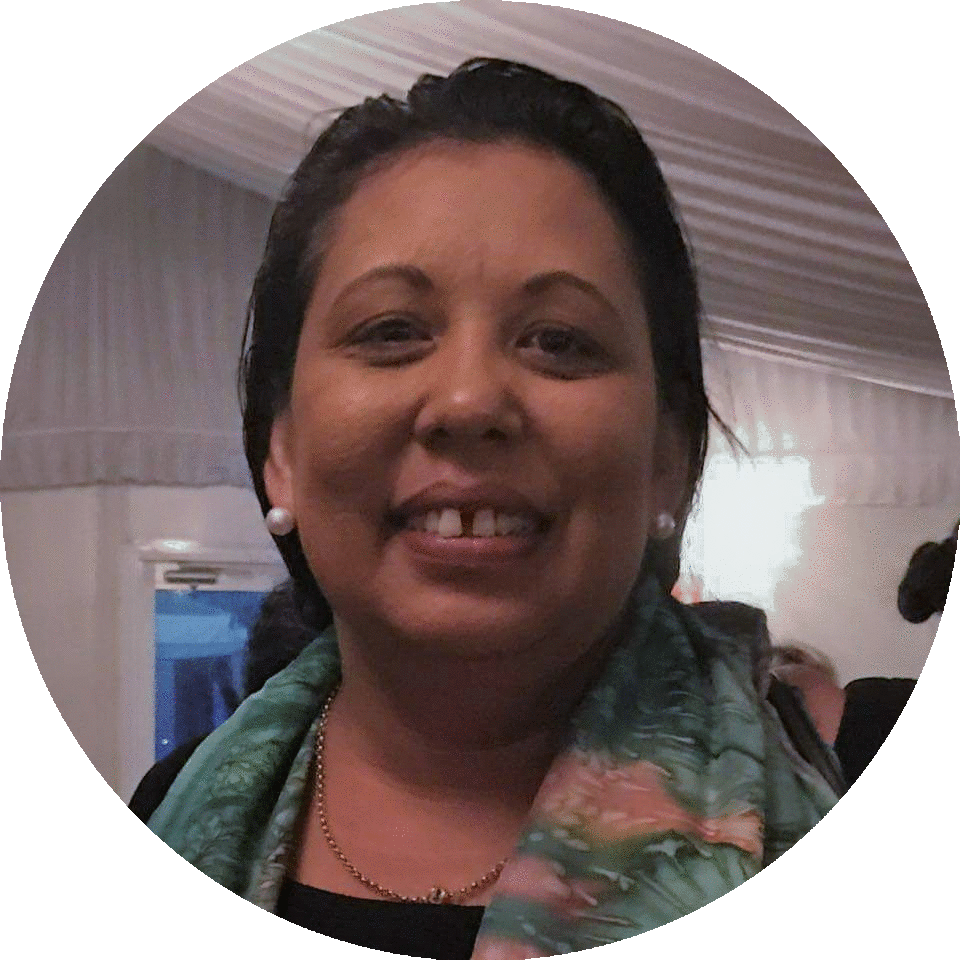 Janine Dureau
Indigenous Leadership Developer
Consultant
Facilitator
I am a Nyikina woman, born and bred in Derby, with a strong track record of working with Aboriginal people in the West Kimberley as well as working within Government and the Community Sector. Until recently, I was Manager of Leadership and Governance and Acting CEO of Aarnja Ltd.  Since becoming an independent consultant, I have provided support and training to sectors and communities using place based collective impact to drive large-scale change.
I am dedicated and passionate about empowering and building the capacity of Aboriginal people, families and communities to improve their quality of life by creating sustainable and viable communities.
I'm experienced in identifying gaps within current service delivery, developing and implementing strategic plans, experienced in Aboriginal employment strategies and new initiatives in the Kimberley Region. I'm an active mentor to young Aboriginal leaders.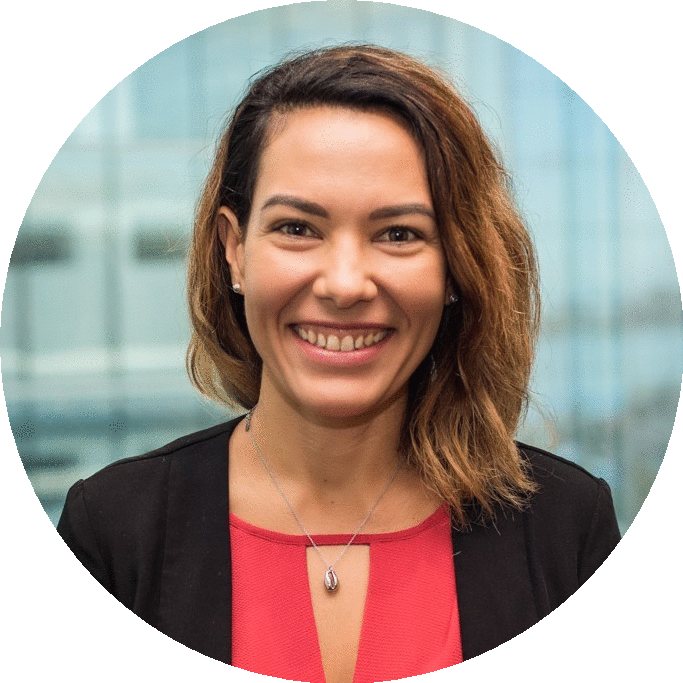 Kia Dowell
Strategic Cultural Advisor
Female Leadership Developer
Community/Commerical/Gov Policy Knowledge
I am a Gija woman from Warmun Community (Turkey Creek) in the East Kimberley. My traditional Aboriginal name is Wadjbarreyal and my skin name is Nangala.
I am  passionate about working to support the growth of profitable and sustainable organisations that serve a greater social purpose for Aboriginal communities.
I have over 15 years of national and international business and leadership experience and I continue to work to strategically build models of cultural connection that lead to long-term transformation with positive impacts alongside Aboriginal people. I previously worked with a global mining company implementing Native Title Agreements in the East Kimberley and Pilbara regions of WA. This experience gave me an opportunity to co-design innovative large-scale Cultural Education Training Programs with Traditional Owners, develop business opportunities with Aboriginal people, design culturally appropriate strategies and policies and establish a professional development exchange program that could utilise professionals in local Aboriginal communities.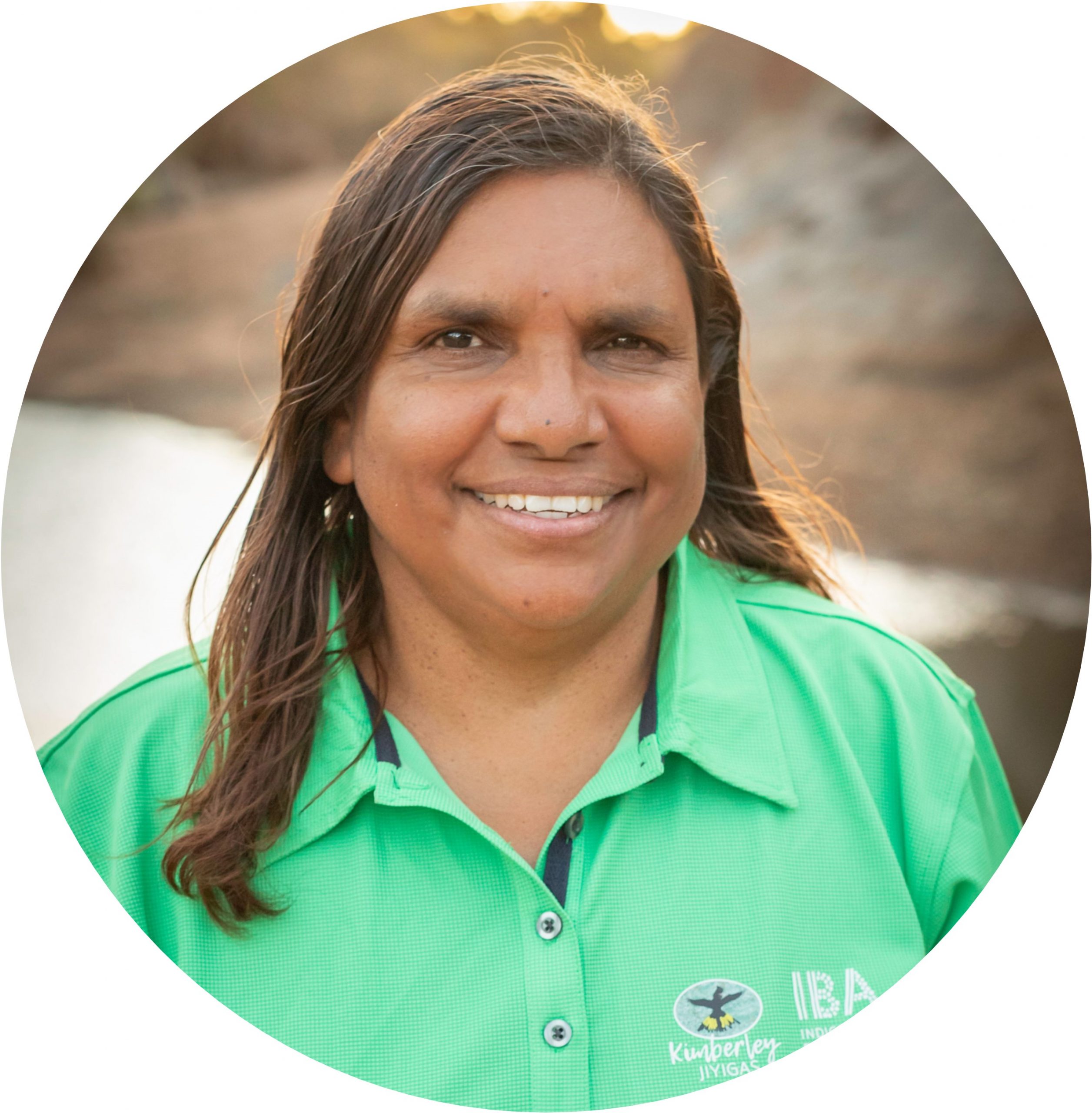 Jodie Bedford
Education/Training Advocate
Community Development and Engagement
Encourager
Nyawurru skin Jodie Bedford is a descendant of the Jaru, Gija, Bunuba and Walmajarri tribes of the Kimberley region.
Jodie was born and raised in Halls Creek, where she is a committed member of the local community.  Jodie is a big believer and supporter of Aboriginal people becoming educated and living a life of purpose and empowerment. In 2006 she undertook studies through Curtin University and persevered through challenges to complete a Community Development Degree. She is regarded as a very positive role model and well-respected member of Halls Creek, whose advice and experiences are regularly sought.
Jodie uses art and 'going out on country' to rejuvenate herself when she needs a break from the responsibilities of life. Her strong faith also help her to manage her obligations and community responsibilities.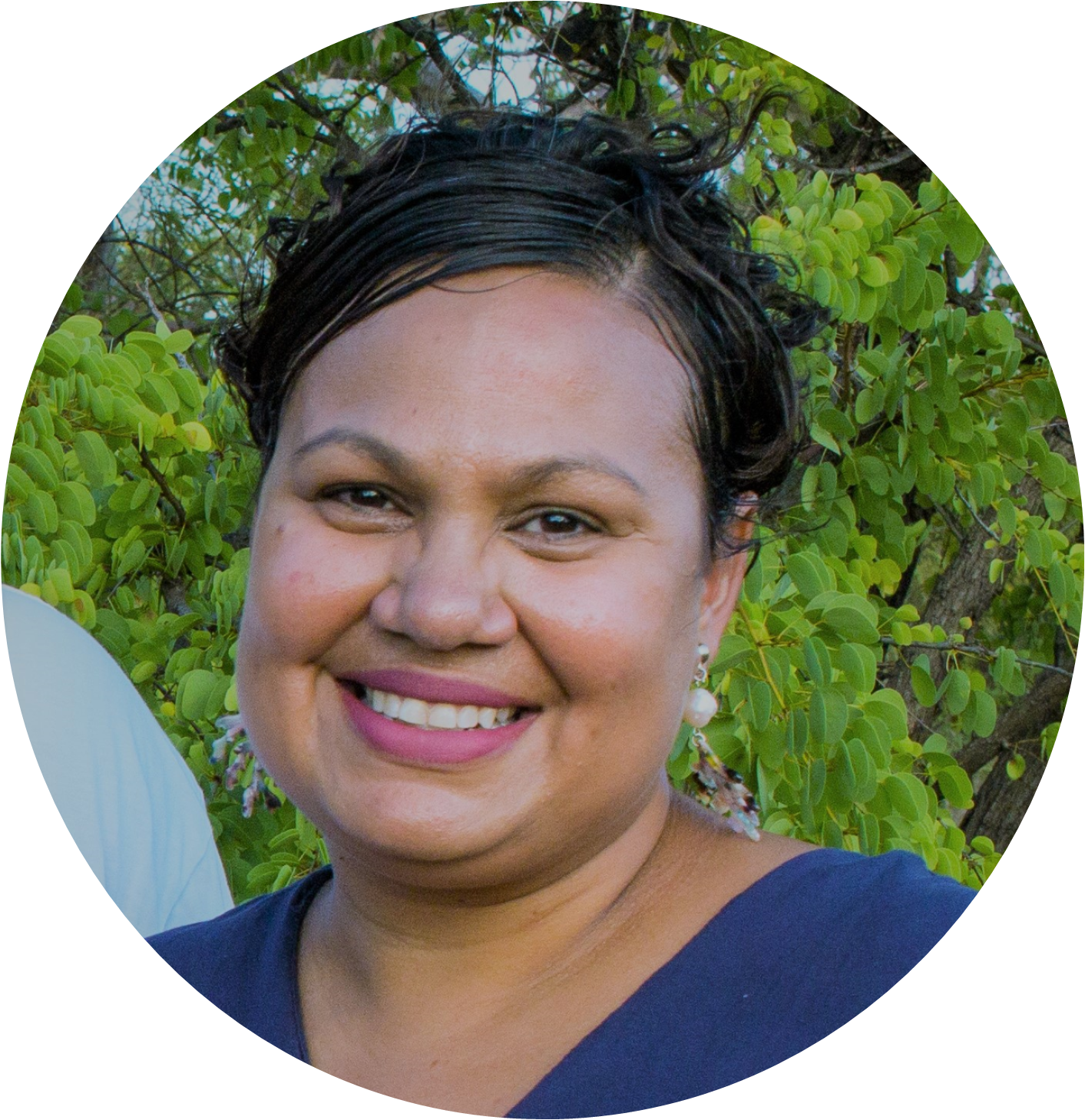 Yisah Bin Omar
Oral History
Project Management
Trustworthy/ Team player/Flexible/ Focused
Nangala skin Yisah Bin Omar is a descendant of the Djugun, Gija, Karrijarri and Nyikina people of the Kimberley region. Through her mother's line also has connections to the Peoples of Quandamooka (Queensland).
Yisah grew up in the West Kimberley and is proud to call the Kimberley home. While raising her family Yisah obtained a Bachelor of Applied Science (Indigenous Community Management and Development) from Curtin University. She has been doing this work formally since graduating in 2012. Yisah has worked in a variety of sectors but has been in the Youth Sector in Derby since 2018. She is grateful to be a position to return to her hometown and work in her local community. Oral History is a big passion of hers and this has lead Yisah to completing oral history projects both formally and informally. She also enjoys Arts and Crafts and often sells her creations at the local markets when the opportunity arises.
SIGN UP FOR OUR NEWSLETTERS >>